"I love getting my hands dirty. It's my deep knowledge of real estate, making things fit for my clients, and a unique design eye that takes Grit & Glam to turn vision into reality."
– Erica Keberle
BROOKLYN TO UPSTATE NY
I called NYC home starting in 2001 and created a second home in the Sullivan County Catskills in Upstate NY in 2011. Since then, I've been a "weekender" a "part-timer" lived the "co-primary" lifestyle, and finally became a "full-timer" in 2021. Brooklyn and Sullivan County are vastly different in scenery yet close enough in geography to integrate culturally. Both nurture the qualities of life that satisfy my cosmopolitan and nature-loving spirit. It's not a surprise that the two, sometimes in tandem, are home for so many home buyers.
I graduated with an urban affairs degree from Hunter College and a master's degree in environmental science and policy from Columbia University. I worked for almost 10 years in NYC government including senior positions in policy, legislation and project management in the Office of Mayor Bloomberg.
I've been a legislative negotiator, real estate investor, landlord and a serial passion-project renovator which offer invaluable insights and instincts to guide, prepare and advise my clients. My enthusiasm for restoration, design, history and community have come to the fore to bring strategic vision and creative solutions to maximize the return on projects large and small.
"Erica has solidified her place as our real estate fairy godmother! From the moment we met Erica she was an invaluable mentor for this wild buying process. We truly appreciated her professionalism, patience and kindness. We were nervous about finding an agent who would look out for us and Erica did just that. We can't wait to show her the "before" and "after" pictures as we renovate our first home."
"After multiple unsuccessful engagements with real estate agents to sell my home, I decided to sign on with Erica.  The experience was night and day.  Not only did she do a full evaluation on my home with detailed tiered options for staging, but she also brought in some of her own furniture and accents to complete the atmosphere.  It made me want to move back in!  After only a few weeks on the market and  a lot of interest, I got an offer that was above asking price! Working with Erica was more than I expected.  
From being almost ignored by my previous realtors, she put her heart and soul into both the staging and sale of my home.  I knew I didn't have to worry about anything!
"We are so grateful to you for all the clear explanations, organization, follow ups, and overall thoroughness. Paired with your humor, perspective, and warm-heartedness; we feel so very lucky to have had you as our real estate agent on our first home purchase!"
"As a real estate investor it's critical that I have a real estate agent who really has her pulse on the market and keeps my best interests at heart, and Erica does all of that. She is extremely professional, diligent and has a talent for seeing the potential in a property. She is the perfect guide through the crazy real estate world and I look forward to working together again."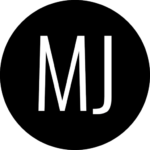 © Major Jacks 2020 All Rights Reserved. All information is provided with no warranty. Major Jacks is not a Real Estate Broker or an Independent Brokerage Company. Erica Keberle, the owner of Major Jacks, is a Licensed Real Estate Salesperson at Catskill Mountain Houses: www.catskillmountainhouses.com