I'm an experienced real estate investor, interior stylist and project manager with market savvy, renovation chops, and a knack for design.
"Design & Renovation Therapy" Consulting
Often the most intimidating aspect when thinking about tackling a renovation is "you don't know what you don't know" so this is a good place to start. This can also be done as a pre-purchase consultation, but is not a substitute for a home inspection.
Schedule a 2-hour, on-site session where we walk together through your home with takeaways that include:
• Your desired scope of work versus budget constraints – essentially an initial budget reality check!
• Identify any "red flag" issues that might impede renovation plans and advise on items requiring further investigation
• Initial design thoughts and advice on how to achieve a cohesive style
• Recommended next steps for executing a successful renovation. 
 A 2-hour on-site "Design & Renovation Therapy" consult is $300 with additional virtual or on-site consulting services available on an hourly rate. Creative design work, including cohesive design stories and vision, design boards, color consults, product sourcing, etc. is done on a per project fee depending on the scope of work. 
References available upon request. Ask about comprehensive pre-construction, construction management and project management services.
Real Estate Services
• Develop action oriented plans for buyers and sellers
• Prepare buyers and sellers with knowledge and confidence for a successful purchase process with free consultations, webinars and video chats
• Interior Styling & Staging: Assess space and the target market to develop a visual sales strategy that builds a buyer experience and emotional connection to maximize sales price
• Provide perspective and experienced emotional support throughout the buying and selling process
• Help sellers evaluate options and create a strategy to meet their selling goals
• Create and execute beautiful visual marketing strategies, including unique, personalized staging, minor home updates, professional photography, and video tours
• Analyze market data to track real estate trends within macro and micro markets
• Advise on potential return on investment
• Share feedback and opinions based on years of experienced real estate and renovation instincts
• Negotiate and advocate on behalf of my clients
• Resolve challenges
• Identify areas for opportunities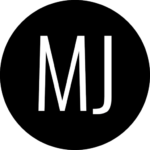 © Major Jacks 2020 All Rights Reserved. All information is provided with no warranty. Major Jacks is not a Real Estate Broker or an Independent Brokerage Company. Erica Keberle, the owner of Major Jacks, is a Licensed Real Estate Salesperson at Catskill Mountain Houses: www.catskillmountainhouses.com