Erica Keberle is a licensed real estate salesperson with a leading boutique real estate brokerage, Catskill Mountain Houses. She has a true passion for finding, fixing and making homes, to the bones.
Discovery is a key element to Erica's process. From realizing client goals, seeing potential in a property, managing a gut renovation and strategizing for a sale, Erica provides an expertise that is unique and personal. Her hands-on approach offers a skilled method for experienced and new buyers and sellers to navigate all the ups, downs, ins, outs and all the nuts and bolts of buying, selling, renovating and investing.
Being a buyer herself and renovating a Brooklyn co-op, condos, and a multi-family building, Erica expanded her experience from Brooklyn to the Catskills in Upstate NY, becoming one of the first boutique real estate developers in Sullivan County.
Featured in: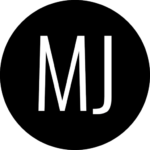 © Major Jacks 2020 All Rights Reserved. All information is provided with no warranty. Major Jacks is not a Real Estate Broker or an Independent Brokerage Company. Erica Keberle, the owner of Major Jacks, is a Licensed Real Estate Salesperson at Catskill Mountain Houses: www.catskillmountainhouses.com