My goal is to set a solid foundation for a successful home search and purchase. Contact me for a free one-on-one consultation.
• Choosing a lender and getting pre-approved for a loan
• Preferred monthly expenses
• Max purchasing power vs. preferred max price
• Desired timeframe
• Buying goals decision makers
• Decision makers
• Down payment
• Closing costs
• Required post-closing reserves
• Debt-to-income ratio (DTI): Fixed monthly expenses divided by gross monthly income
• What do you need in a home?
• What do you want in a home?
• Neighborhood
• Views
• Outdoor space
• Parks
• Proximity to public transportation
• Style
• Size
• Condition & finishes
• Washer / Dryer
• Accessibility
• Pet accommodations
• Security and property managament
• Amenities (gym, storage, parking, bike room)
• Policies: Co-purchasing, subletting, pied-a-terre
• Real estate agent
• Lender
• Attorney
• Home inspector
• Insurance agent
• As Needed: Contractor, designer, architect
3. Buyer's Agent Services
Advisor, Advocate, Support
• Real estate education
• Home search guidance
• Advise on pricing and offer strategy
• Help identify and weigh pros & cons
• Provide listing and building insight
• Coordinate with listing agents
• Manage negotiations
• Connect preferred vendors ie. lenders, attorneys, architects etc
• Resolve unforeseen challenges/obstacles
• Lender pre-approval: 1-3 days
• Home search: 1-3 months
• Prepare and submit offer: 1 day
• Negotiate offer & acceptance: 2-5 days
• Home inspection, due diligence, contract signing and escrow deposit: 7-10 business days
• Loan application, appraisal, loan approval and bank commitment letter: 2-4 weeks
• Co-op board application & interview: 4-6 weeks 
• Bank and attorney closing preparations: 1-2 weeks
• Final walk-through: day of closing (30 minutes)
• Closing: 2-3 hours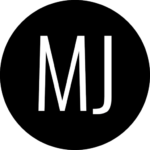 © Major Jacks 2020 All Rights Reserved. All information is provided with no warranty. Major Jacks is not a Real Estate Broker or an Independent Brokerage Company. Erica Keberle, the owner of Major Jacks, is a Licensed Real Estate Salesperson at Catskill Mountain Houses: www.catskillmountainhouses.com