Catskills farmhouse
Cochecton, NY Catskills 
SOLD
3BD, 2BA
This home was a unique piece of Catskills history having been in the same family for over 110 years. Its unique layout suggested it may have once been intended as a boarding house, but it actually spent most of its first life owned by a Brooklyn woman whose father gifted her the house in the early 1900s as a country getaway. After gutting it to the studs, we kept the existing floor plan, with the exception of adding a second bathroom and changing the flow between the kitchen and dining room. It was restored to a fabulous Victorian-modern gem with a nod to both the original family, women who owned it, Catskills rustic style, and an eye for the modern buyer.
MY ROLE
Buyer
Gut Renovation 
Custom Design
Project Management
Interior Styling + Staging
Listing Agent
Seller
 TAKEAWAYS
I was immediately smitten with this abandon place that many people said looked like an old haunted house. While I never found any ghosts, it was packed with antiques, personal items, trinkets, junk, stuff and oddities from the family that had owned it for 110 years. Painstakingly sorting and removing 'treasures' added 6 weeks to the renovation timeline. I went through each piece deciding what to keep, what to discard, what to recycle, what to donate and what to sell all while experiencing an intimate imagined recount of the family that lived in the house which ultimately informed my design decisions. Beyond major upgrades to electric, plumbing and insulation, we salvaged materials and repurposed them throughout the house, including a gorgeous barn wood wall and vent hood created with barn wood saved after demolishing a large shed.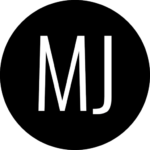 © Major Jacks 2020 All Rights Reserved. All information is provided with no warranty. Major Jacks is not a Real Estate Broker or an Independent Brokerage Company. Erica Keberle, the owner of Major Jacks, is a Licensed Real Estate Salesperson at Catskill Mountain Houses: www.catskillmountainhouses.com