CATSKILLS DANCEHALL
Cochecton, NY Catskills 
SOLD
4BD, 2BA
This 1930's farmhouse was once a community meeting and dance hall. Uncovering the original stage was the major inspiration for this entire project, which was gutted to the studs before restoring the space. The floor plan in the lower part of the building was reconfigured into cozy living spaces, including open kitchen, dining, large bathroom and two bedrooms. The upper part of the building became a huge great room with almost 12' ceilings, original details, wood stove, two more bedrooms, a bathroom, and a stage!
MY ROLE
Buyer 
Gut Renovation 
Custom Design
Project Management
Interior Styling + Staging
Listing Agent
Seller 
TAKEAWAYS
Instead of breaking up the building's original open dance hall into smaller rooms, we felt it was the history and original features that made this property much more exciting. A full restoration of the stage meant dismantling the original decorative fronts and having them rebuilt by our woodworker to match.  The end result was a unique design with plenty of space for the new owner make it their own; a truly unique home.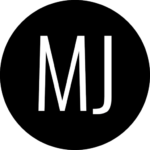 © Major Jacks 2020 All Rights Reserved. All information is provided with no warranty. Major Jacks is not a Real Estate Broker or an Independent Brokerage Company. Erica Keberle, the owner of Major Jacks, is a Licensed Real Estate Salesperson at Catskill Mountain Houses: www.catskillmountainhouses.com