Mid-century lakehouse
Monticello, NY
SOLD
2BD, 2BA
This 1960's Catskills bungalow needed less dirty and more dancing to give it new life. After a whole-house clean-out, carpet removal and bathroom demo we gave the entire interior new paint, new floors, lighting and completely re-built the massive exterior deck for ultimate entertaining. The dated paneled walls were painted out in white, while the moldings, trim and kitchen cabinets were coated in black paint to achieve a high contrast. The basement was gutted to the studs, insulated behind new walls, painted out in white, including the exposed ceiling, for a loft affect. A totally chic white bathroom was done in a clean, modern style so as not to compete with the Mid-century bones.
MY ROLE
Buyer
Renovations
Project Manager
Interior Styling & Staging
Listing Agent
Seller
TAKEAWAYS
My vision for retaining some of the Mid-century vibe without breaking the bank was to keep renovations simple. A lot of thought, research and planning went into every decision and material selection to make this a high-style project on a budget.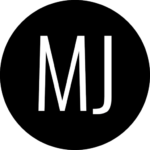 © Major Jacks 2020 All Rights Reserved. All information is provided with no warranty. Major Jacks is not a Real Estate Broker or an Independent Brokerage Company. Erica Keberle, the owner of Major Jacks, is a Licensed Real Estate Salesperson at Catskill Mountain Houses: www.catskillmountainhouses.com