STAGING WITH TREASURES
Everything and anything has potential when staging with treasures. My approach is to add a theatrical element by using unique, stimulating and sometimes unexpected pieces that offer a familiar or inspirational narrative for a potential buyer. I look for my own staging inspiration everywhere: During travels to near and far places; when visiting local shops curated by someone with their own unique eye; at vintage, thrift and yard sales (truly my favorite places); and from artists, dancers and musicians who are a constant source of inspiration in color, pattern, voice, rhythm, movement and message.
MY RESOURCES
Personal Inventory
Personal Travels
Local Antique Shops 
Yard Sales and Flea Markets
Hand-me-downs 
Found Objects
Shopping Malls
Online Shops
Local Artists
TAKEAWAYS
At least 80% of the buying decision is emotional and staging facilitates this connection for buyers. When staging a property for sale, I like to take creative risks while understanding it must appeal to a diverse group of target buyers. Ultimately my intention is to design an experience that allows a buyer to feel joy, inspiration and an emotional connection with a property that might otherwise impress as a blank box.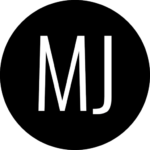 © Major Jacks 2020 All Rights Reserved. All information is provided with no warranty. Major Jacks is not a Real Estate Broker or an Independent Brokerage Company. Erica Keberle, the owner of Major Jacks, is a Licensed Real Estate Salesperson at Catskill Mountain Houses: www.catskillmountainhouses.com