LITTLE BARN HOUSE
Cochecton, NY Catskills 
SOLD
3BD, 2BA
This little country escape on almost 4 acres was a mash-up of 50s, 60s and 70s styles and hodge-podge projects done over the years. It was time for a major renovation to renew it for the next several decades. This home was gutted to the studs and underwent an extensive 6-month renovation, including all new electric, plumbing, insulation, and unique Catskills Style. The biggest transformation was relocating the staircase in order to add a second bathroom to the second floor and improve the flow of the house. We also converted a large existing screen porch into a 3-season room with windows, insulation, sheetrock and a custom faux stove to expand living space. These improvements took a little barn house with a choppy layout to a super functional  home with big style.
MY ROLE
Buyer 
Gut Renovation 
Custom Design
Project Management
Interior Styling + Staging
Listing Agent
Seller 
TAKEAWAYS
Before we could even start renovations, just purchasing this home was a hurdle. We had to negotiate the purchase of 3 acres from a neighbor, undertake a second survey, and apply to the town planning board for permission to change the property boundaries. Dreaming of tile design, paint colors, and clawfoot tubs is fun, but there's a tremendous amount of logistics and planning that goes into every project that requires persistence, flexibility and problem solving skills.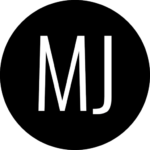 © Major Jacks 2020 All Rights Reserved. All information is provided with no warranty. Major Jacks is not a Real Estate Broker or an Independent Brokerage Company. Erica Keberle, the owner of Major Jacks, is a Licensed Real Estate Salesperson at Catskill Mountain Houses: www.catskillmountainhouses.com